PERFECTLY MATCHED - MASCARA AND EYELASHES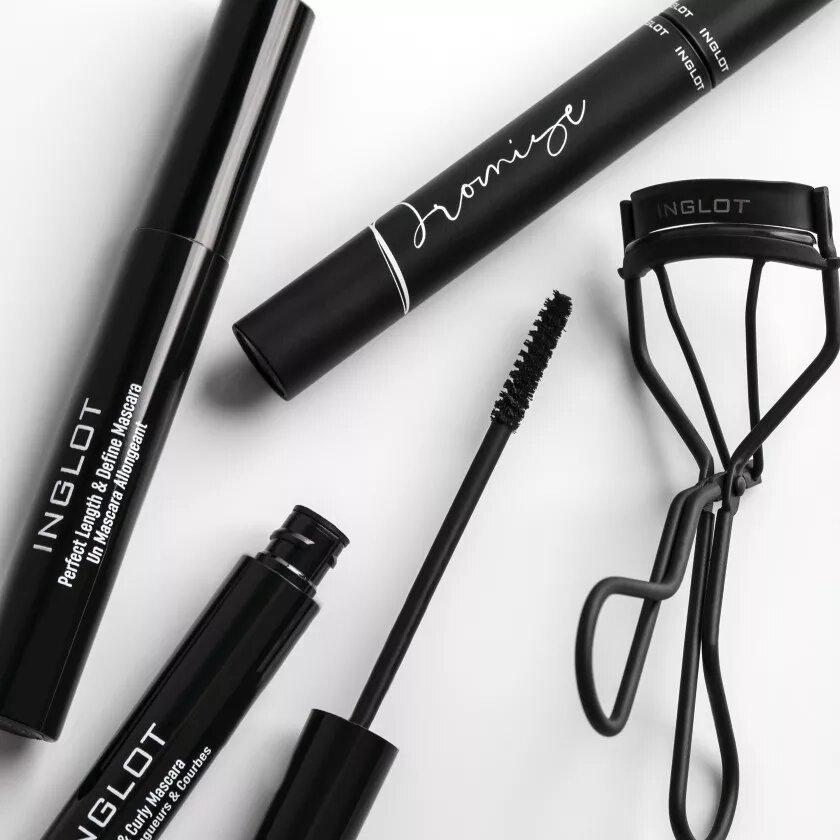 PERFECTLY MATCHED - MASCARA AND EYELASHES
For most women, mascara application is a crucial part of daily makeup, that simply cannot be omitted. Very often, this step is the only element to create a desired look by them. Since mascara is so important, you should choose a product dedicated for your lashes and the one that ensures the final effect you want to achieve. Sounds too difficult? Not at all! Follow our advice and make it easy like never before.
Note that with eyelashes and mascara is like to be in love - they need to make a perfect combination. Various products, different types of lashes... don't worry - we will help you to find your best friend. Let's welcome our candidates to the stage!
Are you a big fan of extravagance? Do you want to catch all the glances at once? Reach for COLOUR PLAY Mascara and start playing with color now! This season, we especially recommend blue shade as Classic Blue is 'universal favorite' of the year. Spring and summer are also perfect to add a bit of color to your look. Mascara and that's it!
Hooded eyes? Not a problem. Eyelash curler at first! Put your lashes between the clamps, getting as close to the roots as possible, then clamp down and hold it for a few seconds. After your lashes are curled, apply Long & Curly Mascara to add maximum extension and achieve a long-lasting effect.
Do you want to know the secret to thicker and more defined eyelashes? SECRET VOLUME Mascara - created to enhance thin and delicate lash. Enriched in Vitamin E, the formula helps to strengthen, whereas carefully designed brush allows quick and easy application. Thanks to its small size, you can take it with you wherever you go.
Do you want to achieve the effect of unbelievably long lashes? Take a look at LONG FOR Mascara, our expert in lengthening. This jumbo size product with a silicone brush brings even the smallest eyelashes to alluring new heights, while the formula in deep black ensures the look of perfectly curled lashes. What's more, 12.5 ml volume of this mascara allows for an extended period of use. Awesome!
False-looking lashes? Achieve this with False Lash Effect Mascara! It maximizes the volume of your eyelashes, making them extra black. Apply a few layers of the product starting from roots till tips, in a zig-zag motion, and enjoy the effect of false lashes for hours!
Looking for a special task mascara? Flaking and durability problems? Discover our Volume & Waterproof Mascara and forget about obstacles. This product adds volume and definition to each eyelash, while the waterproof formula provides a long-lasting effect. Yet remember that even the best mascara requires appropriate removal that will not only remove makeup but also take care of your lashes. We especially recommend to use Micellar Water or Micellar Oil Infused Makeup Remover Wipes. Owing to active ingredients and micellar molecules that work like magnets to dirt, both products remove makeup fast and easy, leaving your skin soft and moisturized.
Cannot decide, yet? Expecting too much or nothing much? Lash Enhancer Mascara will clear up your doubts. Thanks to its creamy formula and a cone-shaped silicone wand, the application is very easy and so comfortable. The product separates lashes in a perfect way, whereas black shade provides definition, making your eyes beautifully enhanced. Love at first sight, for sure!
Or not sure and searching for something completely new? If the answer is 'yes' we have a novelty especially for you - the mascara that fulfils all promises. The effect of longer, thicker and curled looking lashes just after the use! Makeup-no-makeup? Fall for this look with PROMISE Mascara and enjoy it for hours. A desire to create more evening makeup? Apply a few coats of the product and achieve the effect of well defined eyelashes. A precise brush allows even application both on lower and upper lash line, whereas its waterproof formula will let you experience all touching moments without any touch-ups throughout the day.
How to know if you found your must-have? Already after the first application, when you will automatically open your mouth to say: WOW!